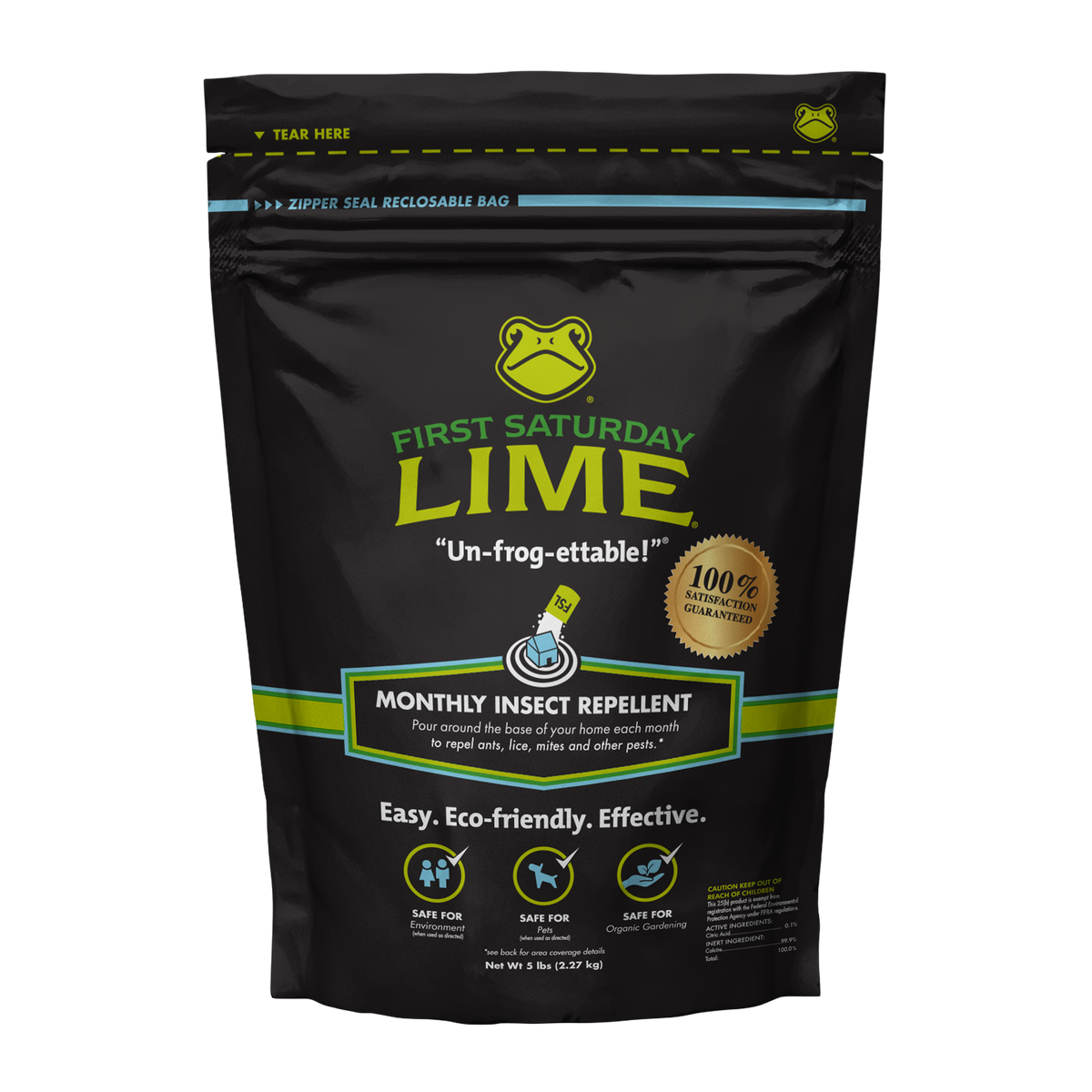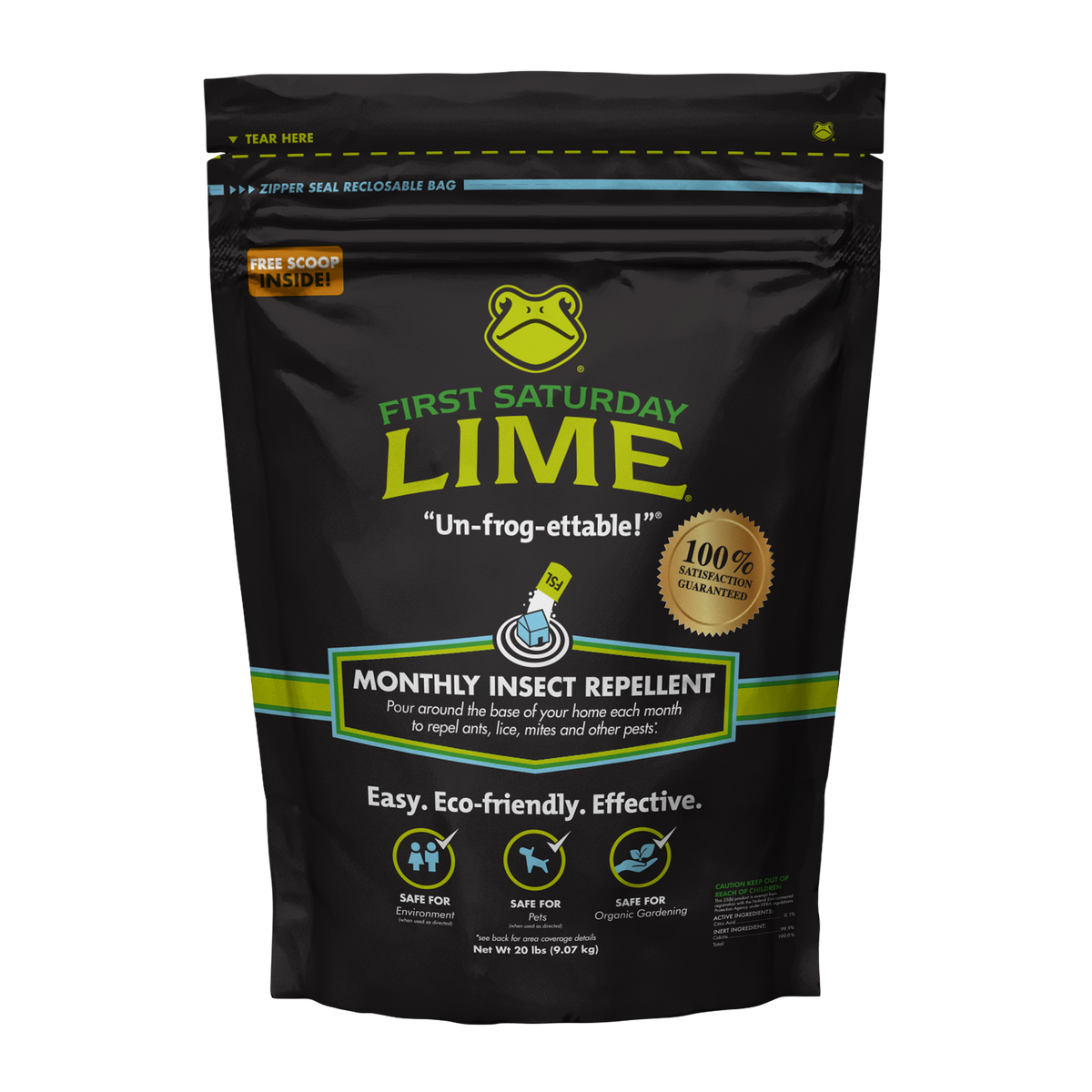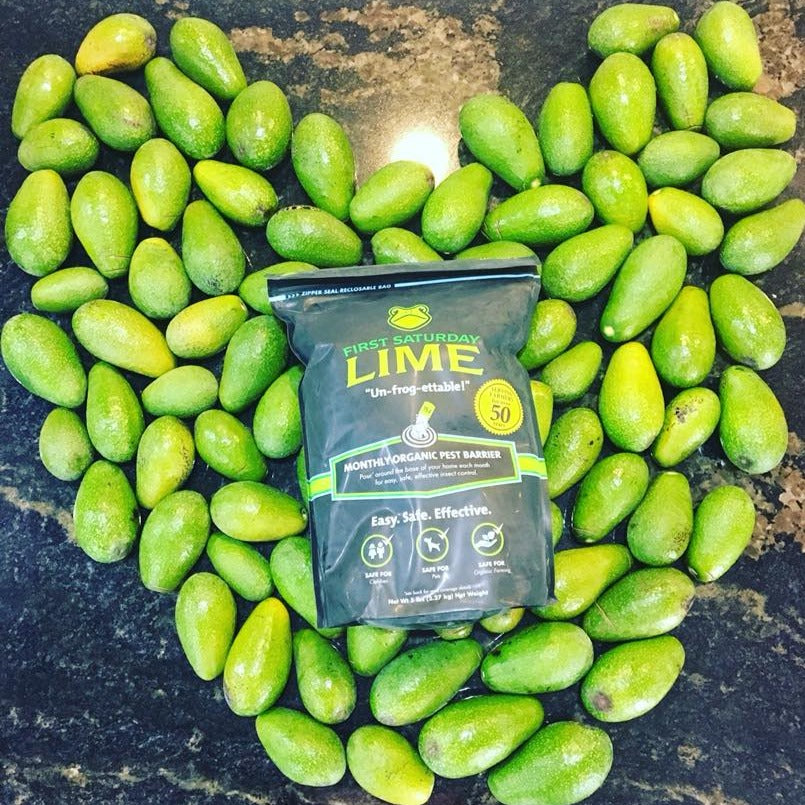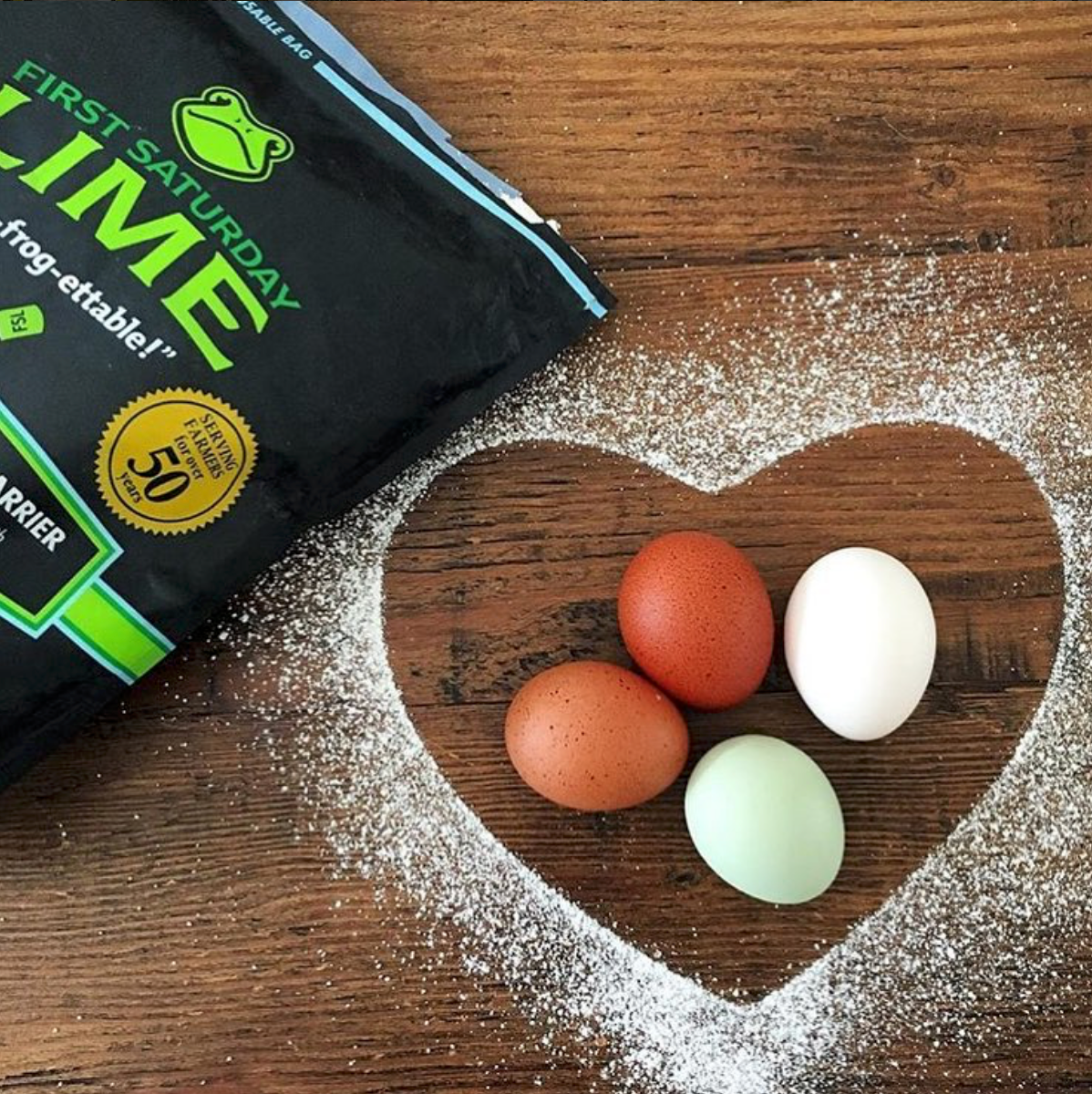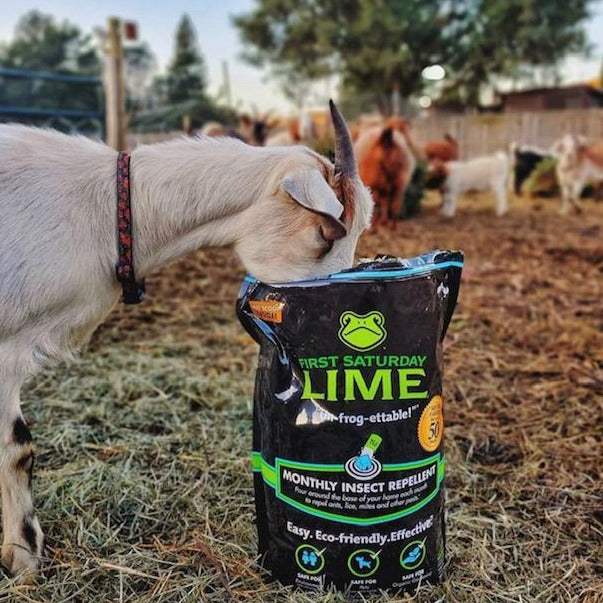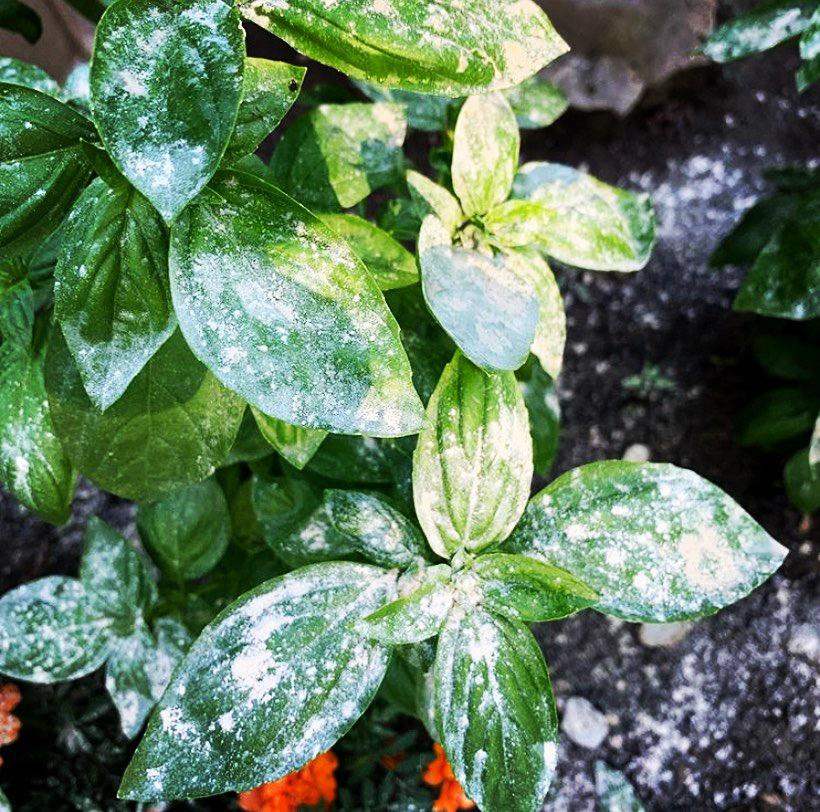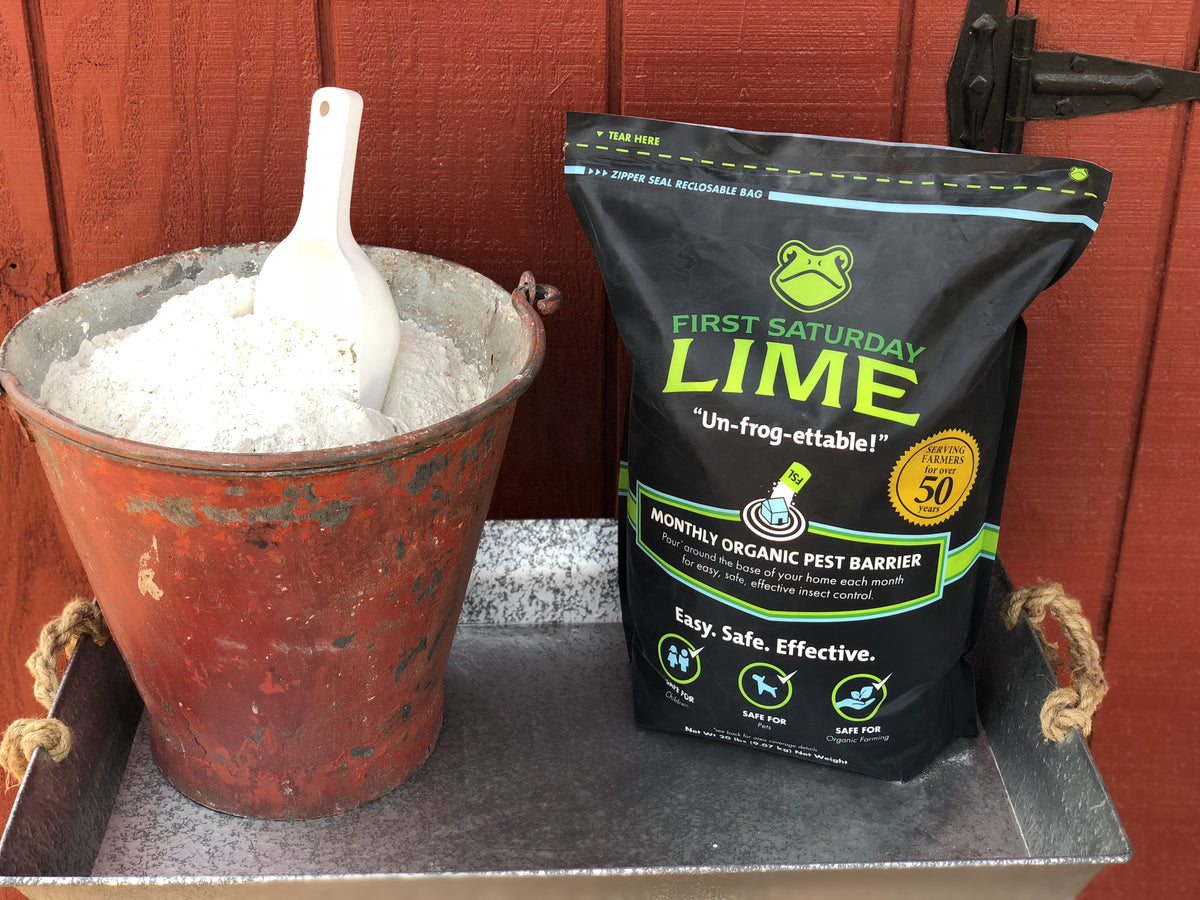 First Saturday Lime Insect Repellent
Eco-friendly insect repellent that's safe for children, pets, animals, and organic farming when used as directed. A 20-pound bag will surround an average 2,000 sq ft home.
Subscriptions: Receive your order by the First Saturday of every month! Get a free gift with every 20lb subscription! You are able to pause, skip a month, change frequency, or add to your subscription at anytime within your customer portal. Charges reoccur monthly, unless frequency is changed inside of portal.
Uses for First Saturday Lime
Protect your home from insects and pests
Prevent ants, mites, and other pests from your garden
Keep fleas and ticks out of your yard
Control algae growth in water bowls, troughs and bird baths
Freshen and deodorize barns and chicken coops
Use as a limewash for walls, crafts, coops, trees… etc.
Active Ingredients: 0.1% Citric Acid 99.9% Calcite
*Product not intended for human consumption. For more info on uses and application, click here.
**Alaska, Hawaii, Puerto Rico, and Guam all ship via USPS.
"I am VERY happy with this product and will DEFINITELY use this again, and again - and would recommend it to anyone who has chickens or horses, etc. It's a marvelous ammonia/smell reducer & insect repellent. I've found it safe, effective & all around - fantastic."
- Phillip & Jennifer
"I have had a 'black thumb' for as long as I can remember. I put this in the soil when I planted my plants and they are doing AWESOME! I also use it on my lawn to keep pests down and keep the grass from turning yellow where my dog goes potty! I love that this is a 100% natural product and safe for my fur baby. I'll definitely be buying more!"
- Yvonne